On a very cold evening, after work, I resisted temptation to go straight home. A big part of me was saying oh, you can go to the open mic next week.
It's so cold and you are so tired. You were falling asleep at work. Practice in front of the mirror.
The other part was saying you know you need to practice your stand-up. It's been too long, and you have a spot in a show on the 19th. You can't get up there all rusty. You gotta get your flow back. Plus you have new shit to try out. It all sounds good in your head, but it has to come out of your mouth. Then the other part was saying you aren't even really prepared for the open mic. Well, prepare on the train. No, I'm too tired.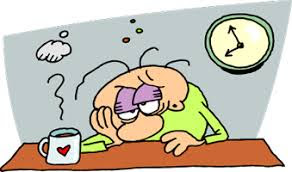 I managed to continue walking to the train. It arrived quickly, I got a seat, and I went to sleep. Then I had to take a bus. No seat but a short ride. Fuckin' freezing out there. Got to the place, ordered a wine real quick, and got on the list. Cozy space, good vibes, funny people working on their stuff, and I was content just being there. Then I'm told I'm next. So not prepared, I take my paper with me. It's not an index card with key words but full size paper with everything typed out. Ugh. Tried a new bit and a half. Got a big laugh at one part and silence at another part. Both surprised me. I totally forgot to try out the part that needs trying the most since it is a physicalization. Felt flustered. Did a not-new bit since most of the people there did not know me. That part went well. But I didn't feel comfortable enough with myself to use all my time. So I'll be practicing more and more and getting out there properly prepared (by that I mean enough for me to feel comfortable). Until then, here's a shot of me feeling all tentative.
Photo by Lisa Harmon (the host who takes your picture!)
I went to a birthday celebration Saturday night that took place in a few different places, one of which was a karaoke bar. I've never done that and I do not sing well at all. But I was assured that is what karaoke is for. I had imagined myself feeling so foolish since I grew up in the era where bad singers belt it out or just lip sync in front of the mirror alone in their room with any object held as a mic. Now it is a public activity. But I wanted to be open to new challenges. It helps with other parts of life. I once took a belly dancing class which I stunk at, but it probably helped me get through some inhibitions. As we in comedy know, being willing to risk feeling like an idiot is all part of it.
As it turned out, the biggest challenge was getting there in the storm. Luckily for me, my best friend joined me. There was much more snow out there than I expected. Just walking the 2 blocks from my apartment to the D train felt so laborious. I need to not waste my breath on smoking. It is seeming ridiculous to me at times. Other times, I still want it badly. Such an awful thing. My buddy lives one train stop away, so we met at my station and rode downtown on a cold D train and then switched to the F train. I felt miserable being cold for so long. The F train was much more comfortable, but we only needed to be on it for 6 stops. So just as I warmed up a bit, we were back out there where it had gotten worse. Pellets of ice were hitting my forehead and aside from making it feel frozen, I was getting a headache. If it had been like that when I left my house, I might not have gone. It felt vicious to me. I was so glad my buddy was with me. He went to check the next cross street, so we'd know what direction to walk while I waited by a building trying to take cover from the wind. Suddenly 2 drunk men appeared near me, and one told the other that he can pee there. Uh, hello. I walked away. I was running low on fight. I needed all I had to just get to the first bar.
I was hungry and afraid to drink without food. We were by a Domino's which I never go to but felt the need for something quick and cheap. We went in, and I learned they don't sell by the slice. So we had a few seconds of shelter and then went on to the bar. I found out that they don't have food, so I had to leave to get something. The hail was still going strong, but thankfully there was a deli right next to the bar. The bouncer had told me it would be fine to bring food in. When I returned, the bouncer was telling the bartender that the person had a bag but the vomit went right through the bag. I thought he was just sharing a story, but indeed this happened when I was in the deli. So the birthday woman told me not to walk over to the table yet as they were cleaning the floor. There was stink. It wasn't anyone from our group. The birthday woman told me, "I tried to get a bar without the vomit," and we laughed.
I enjoyed seeing the birthday woman in this light. We don't know each other too much outside of our job, so it was great to see her with so much party spirit. She had a good turnout which says a lot about her relationships because the weather really sucked (in case I didn't get that across). The birthday cake was delicious, and I'm not typically a fan of birthday cake. Next was getting to the karaoke bar where she said she got us a room. My buddy and I laughed and said that we need a room, preferably a rubber one. As we went out there, the wind was sending rain at our faces. I was scared of falling. My buddy let me hold onto him. The ground was full of slush and deep puddles. My feet were now wet and freezing. We all got to the next place soaked on the front of our clothes. We went down steps in the back and walked a long hallway where there were little rooms with big TV monitors and microphones and books of song titles, besides couches and a table. After a while in there, I finally felt like I could remove a sweatshirt. I was finally warm. I was on my second Long Island Ice Tea and feeling good. Birthday woman was up and singing and dancing and many of her guests were belting it out. Nobody seemed to care about good or bad, just fun. That made for a great atmosphere. My buddy and I sat down like old tired people and sang from the sofa when our songs came on. We sometimes didn't know the songs the others played, but they knew the ones we selected (Sly and the Family Stone, Beatles, etc.), so it was a roomful of people singing. Nobody, from what I could tell, ended up looking or feeling foolish.
The final part was supposed to be waffles with ice cream at a diner, but I couldn't stay for that. My day had started earlier than I had planned (my dog needed to go out early and he licked my hand until I got up which is rare, so I had to listen), and I was tired. I think I was most tired from battling the weather. Okay, a little bit from age too. But I hung in there pretty well. I got home at 4:10am.